Al Sayer Furniture & Furnishings Co.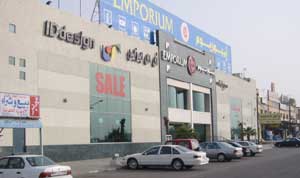 We are retailers of mid to high end modern European Furniture & Accessories. We also have an interior design department for customers use, and offer a free delivery & installation service.
Product & Brand:

ID Design Furniture:
A. Living rooms
B. Bed rooms
C. Dining rooms
D. Office Furniture
ID Design Accessories:
A. Bedroom Accessories.
B. Bathroom Accessories.
C. Kitchen Accessories & Supplies.

ID Design-'A World of Ideas' Be Unique, be ID Design
Featuring the latest in modern furniture design and Accessories, ID Design can bring you, quite literally, 'a World of Ideas'.
With Furniture design originating in Denmark, and manufactured at various locations; ID Design allows everyone to get the inspiration to make their dreams come true.
From the minimalist Shaker inspired designs of Zenia House to the inspired madness of Innovation, ID Design can fulfill every whim of the discerning furniture buyer.
In Bedrooms ID Design can take you from infancy to wisdom in faultless style.
In Dining, concepts range from classical dark woods, to Corbusier inspired creations in steel and glass.
All this is complemented by a huge variety of fashionable Accessories. These are the latest items from around the world and ID Design strives to get the coolest, most exclusive items for your home.

Bodum:
A. Designer Home wares
B. Café
Business Hours:
Saturday to Thursday 10 am - 10 pm. Friday 5 pm-10 pm

Showroom: Large elegant showroom in Al Rai, by Midas 5th Ring Road

Address :
P.O. Box 744 Safat 
13008 Kuwait

Tel: 4751555/666/777/888
Fax: 4751954

Email: Iddesign@naseralsayergroup.com
Website: www.iddesignkuwait.com