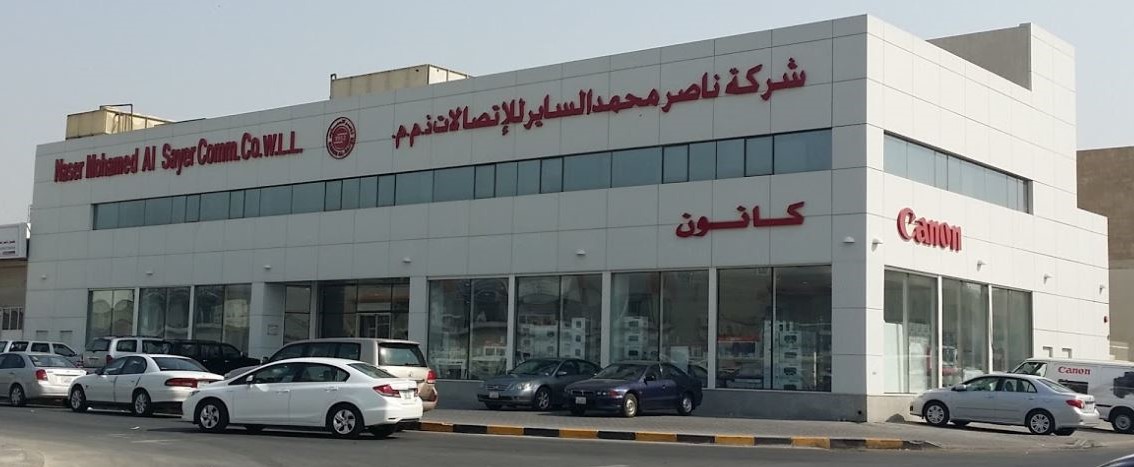 Nasser Mohd Al-Sayer Communications

The exclusive agent for all CANON products in Kuwait.
Office Equipment
Is a leading provider of office equipment and Business Machines, such as photocopiers, fax machines, printers, scanners and other value-added services in Kuwait.
Cameras
We market a wide range of digital cameras, video cameras etc.
https://www.alsayershop.com

Major Product Lines:
Colour/black & White Digital Copiers
Document Solutions
Inkjet/Laser Printers
Scanners
Fax Machines
Wide Format Printers
Microfilms readers
Multi Media projectors
Calculators
Video Cameras
Digital Cameras
SLR Cameras
Wide Range of Camera Accessories
Projection Screens
Computer Peripherals
Digital Media

SHOWROOMS.
Hawaly Showroom (Ibn Khaldoun Street).
Tel: 2612072
Fax: 2612073

Head Office & Service Center (Al Rai )
Tel: 22026310, 4741980
Fax: 4747937
Address: P.O Box 794 Safat 13008 Kuwait
E-mail: alsayer-comm@naseralsayergroup.com